Mr. Elias was named the Chairman of TEGNA in April 2018 and is Chief Customer Officer and President, Services and Digital, of Dell Technologies. He was named President, Services and Digital in September 2016 and added the title of Chief Customer Officer in July 2020. Prior to that, he served as President and Chief Operating Officer, EMC Global Enterprise Services from January 2013 to September 2016 and was President and Chief Operating Officer, EMC Information Infrastructure and Cloud Services from September 2009 to January 2013. From October 2015 through September 2016, Mr. Elias was also responsible for leading the development of EMC Corporation's integration plans in connection with its transaction with Dell Inc. Previously, Mr. Elias served as President, EMC Global Services and Resource Management Software Group; Executive Vice President, EMC Corporation from September 2007 to September 2009; and Executive Vice President, Global Marketing and Corporate Development, at EMC Corporation from October 2003 to September 2007.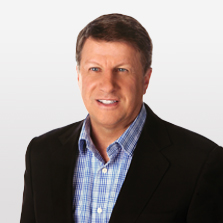 Mr. Lougee became President and Chief Executive Officer and a director of TEGNA in June 2017. He previously served as the President of TEGNA Media from July 2007 to May 2017. Prior to joining TEGNA, he served as Executive Vice President, Media Operations for Belo Corp. from 2005 to 2007. Mr. Lougee is a past chairman of the National Association of Broadcasters (NAB) Board of Directors as well as the NBC Affiliates Board of Directors and the Television Bureau of Advertising (TVB) Board of Directors.
Ms. Bianchini is Founder and Chief Executive Officer of Mighty Networks, a position she has held since September 2010. Ms. Bianchini served as Chief Executive Officer of Ning, Inc. from 2004 to March 2010 and Co-founder and President of Harmonic Networks from March 2000 to July 2003.
Mr. Epstein is Chief Financial Officer of DAZN Group, a position he has held since September 2018. Previously, he was Senior Advisor, Evolution Media, from October 2017 to January 2018. He served as Co-Managing Partner of Evolution Media from September 2015 to September 2017 and Executive Vice President and Chief Financial Officer of NBCUniversal from September 2011 to April 2014. Prior to that, Mr. Epstein held various senior positions during his 23 years at Morgan Stanley, including Managing Director and Global Head of the Media & Communications Group within the investment banking division.
Ms. Fonseca is Executive Vice President and Chief Digital and Technology Officer of Pfizer Inc., a position she has held since January 2019. Prior to that she served as Chief Information Officer and Senior Vice President of Quest Diagnostics from April 2014 to December 2018. Previously, Ms. Fonseca served as Chief Information Officer and Senior Vice President of Laboratory Corporation of America (LabCorp) from 2008 to 2013. She was named to the 2022 Forbes CIO Next List and the 50 Most Powerful Latinas list in 2020 and 2021 by the Association of Latino Professionals for America. She was also named a 2020 Healthcare Influencer and 2019 Healthcare Transformer by Medical, Marketing & Media and in 2017 she received the Forbes CIO Innovation Award recognizing CIOs who lead revenue enhancing innovation efforts. She is a member of the Board of Directors of Medtronic and the U.S.-Japan Business Council.
Ms. Grimes held the position of Senior Managing Director, Partner, and Equity Portfolio Manager at Wellington Management Company LLP, an investment management firm, from January 2008 through December 2018. Prior to joining Wellington Management Company in 1995, she held the position of Director of Research and Equity Analyst at Wilmington Trust Company, a financial investment and banking services firm, from 1988 to 1995. Before that, Ms. Grimes was a Portfolio Manager and Equity Analyst at First Atlanta Corporation from 1983 to 1986 and at Butcher and Singer from 1986 to 1988. Ms. Grimes is a member of the Financial Analysts Society of Philadelphia and holds the Chartered Financial Analyst designation.
Mr. McCune is the Founder of MS&E Ventures, a firm focused on creating new business value for brands through media, sports and entertainment. Prior to his retirement in March 2014, Mr. McCune spent 20 years at The Coca-Cola Company serving in a variety of roles, including Vice President, Global Partnerships & Experiential Marketing from 2011-2014, Vice President Global Media and Integrated Marketing from 2005-2011, and Vice President, Global Media, Sports & Entertainment Marketing and Licensing from 1994-2004. He also spent 10 years at Anheuser-Busch Inc. where he held a variety of positions in marketing and media.
Mr. McGee has been a Senior Lecturer at Harvard Business School since 2013. He was recognized by Savoy Magazine in 2016 and 2017 as one of the Most Influential Black Corporate Directors and in 2018 the National Association of Corporate Directors named Mr. McGee to the Directorship 100 as one of the country's most influential boardroom members. Previously, Mr. McGee served as a consultant to HBO Home Entertainment from April 2013 to August 2013 after serving as President of HBO Home Entertainment from 1995 until his retirement in March 2013. Mr. McGee held the position of Senior Vice President, Programming, HBO Video, from 1988 to 1995 and prior to that, Mr. McGee served in leadership positions in various divisions of HBO. He is a former President of the Alvin Ailey Dance Theater Foundation and the Film Society of Lincoln Center.
Mr. Nolop retired in 2011 from E*Trade Financial Corporation, where he served as Executive Vice President and Chief Financial Officer from September 2008 through 2010. Mr. Nolop was Executive Vice President and Chief Financial Officer of Pitney Bowes Inc. from 2000 to 2008 and Managing Director of Wasserstein Perella & Co. from 1993 to 2000. Previously, he held positions with Goldman, Sachs & Co., Kimberly-Clark Corporation and Morgan Stanley & Co.
Mr. Shapiro is President and CEO of the public television company WNET which operates three public television stations in the largest market in the country: Thirteen/WNET, WLIW and NJTV. He is an award-winning producer and media executive with a 35-year career spanning print, broadcast, cable and online media. Before joining WNET in February 2007, Mr. Shapiro served in various executive capacities with the National Broadcasting Company beginning in 1993 and was president of NBC News from May 2001 to September 2005. During his career, Mr. Shapiro has won numerous journalism awards, including 32 Emmys, 31 Edward R. Murrow Awards and 3 Columbia DuPont awards. He also serves on the Board of Trustees at Tufts University.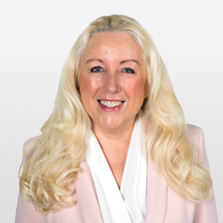 Ms. Witmer is the Founder of LookLeft Media, a startup company focused on the development of new real estate technology and media products, a position she has held since March 2018. Prior to starting LookLeft Media, Ms. Witmer was Executive Vice President, Chief Video & Content Officer of Time Warner Cable, a position she held from January 2012 until May 2016 when Time Warner Cable was acquired by Charter Communications. Prior to that, she served as Time Warner Cable's Executive Vice President and Chief Programming Officer from January 2007, after holding multiple senior roles with Time Warner Cable beginning in 2001. Prior to joining Time Warner Cable, Ms. Witmer was Vice President and Senior Counsel at Home Box Office, Inc.