The Best Olympic Ads of All Time
Olympics advertising allows companies to build loyalty while driving ROI. Browse through our list of best Olympic ads to gain inspiration for your campaigns.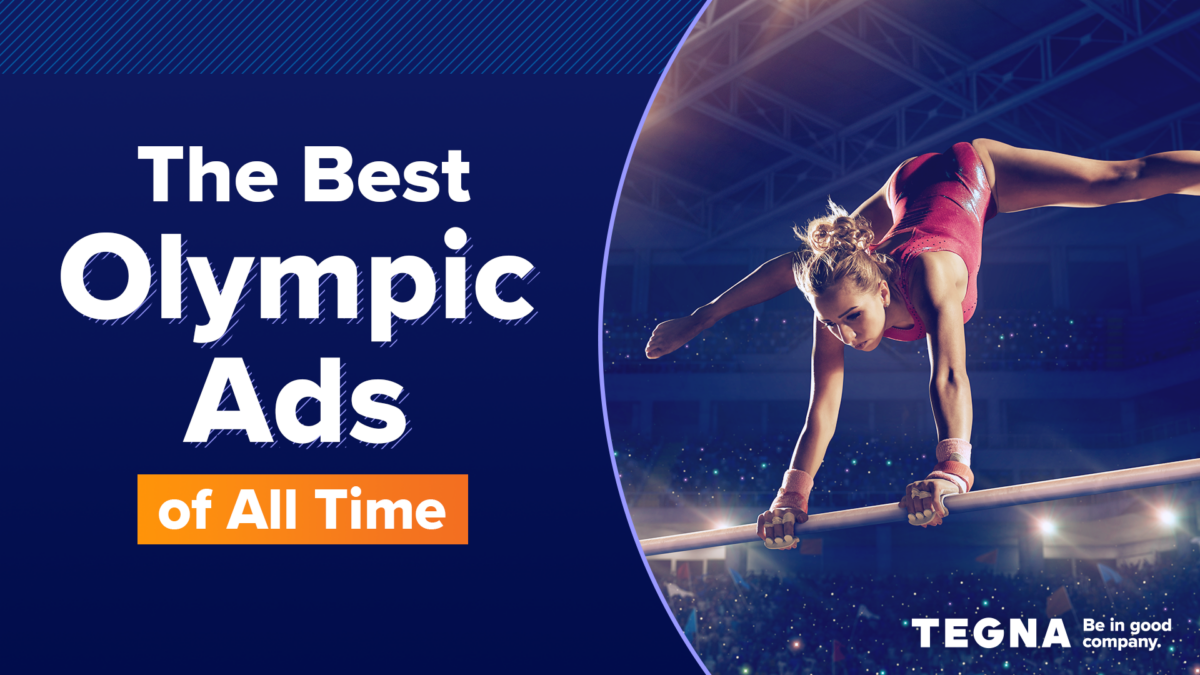 Since the first modern Olympic Games in 1896, the event has always been an icon for the power of inspiration. After all, the Olympics have a universal and worldwide appeal that speaks to every global citizen: hard work, dedication, perseverance, teamwork, resilience, and even heartbreak. 
On the world's largest stage, athletes at the Games have evoked powerful emotions. Audiences become enamored with an athlete's story of overcoming challenges while inspiring the masses to strive for their version of greatness. They've brought us together, fought for social justice, and created an indescribable sense of community, belonging, identity, and pride. 
But it's not just the athletes who compete for gold medals and worldwide acclaim. Brands can be a part of the magic, the power of inspiration that the Olympic Games provide. In years past, many Olympic sponsors like Nike, Procter & Gamble, and Visa have come to capture just as much attention as the events themselves.
An Overview of Olympics Advertising
Olympics advertising is a significant aspect of the Olympic Games, one of the world's largest and most-watched sporting events. The most recent Winter Games in Beijing reached a global broadcast audience of more than 2 billion people.
Better yet, Olympic sentiments have a profoundly positive effect on advertisers. Phoenix Brand Effect found 88% of viewers believe companies provide a public service by supporting athletes, and 85% of viewers would feel a sense of pride if their company supported the Olympics. When asked what words describe brands that advertise in the Olympics, the top three answers are hopeful, inspirational, and patriotic. 
5 of the Best Olympics Ads
With the Olympic Games in Paris quickly approaching, let's look back at some of the most memorable Olympic campaigns in history to use as inspiration for your campaign. 
P&G's Thank You, Mom
P&G might seem like an obscure brand to advertise alongside the Olympics. What do laundry detergent, surface cleaners, and toothpaste have to do with sports? P&G connected the dots, creating the Thank You, Mom campaign for the 2010 Olympics. While every Olympic athlete celebrates their accomplishments, this campaign creates an incredibly emotional and relatable experience as it simply says "thank you" to the moms behind the athletes. The moms who woke up for 5 a.m. practice, the ones who made breakfast, washed uniforms, helped coach and cheered from the stands.
What's the takeaway? The campaign was a smashing success in telling this emotional and relatable storytelling. Wieden+Kennedy reported $500 million in global incremental P&G sales, 76 billion global media impressions, and over 74 million global views to make it the most successful campaign in the company's 175-year history. 
Nike Leads the Way with "Find Your Greatness"
A natural fit to be an official Olympic sponsor, Nike's powerful "Find Your Greatness" Olympic campaign ran for the 2012 Games in London and stands out as one of the most inspiring ad campaigns ever. Because Nike found great talents from ordinary people worldwide, the message challenges us to define the word "greatness" in our lives, gives us the power to decide what greatness truly means, and inspires us to go find it. These small moments of greatness span age, race, gender, and culture."
What's the takeaway? Brands must use their platform, voice, and creativity to tell stories that matter and address relevant issues while delivering respectful messages that inspire and unite. 
Visa Tells Olympic Stories of Glory in "Go World" Campaign 
You can't discuss Olympic commercials without mentioning Visa's powerful "Go World" campaign. Narrated by Morgan Freeman, Visa tells amazing stories of inspirational Olympic athletes, including:
Speed skater

Dan Jansen

, who won gold six years after the death of his sister

Long jumper

Bob Beamon

, who jumped farther than official devices could measure

Swimmer

Michael Phelps

, who won his eighth gold medal by 1/100th of a second
What's the takeaway? These emotional moments in Olympic history offer inspiring glimpses into the perseverance and sheer athleticism required to become the greatest. These commercials remove you from the commotion and force you to focus on one defining moment. This would be relevant and effective today. It's educational, passionate, and inspiring. 
NBC – Jurassic World Dominion 
Olympic athletes. They're just like us. Not a word is spoken to promote the latest Jurassic Park film during the 2022 Winter Olympics. However, it's clear that Shaun White, a three-time gold medalist, Mikaela Shiffrin, a three-time medalist, and Nathan Chen, a three-time world champion, that Olympic athletes, as amazing as they are, are still human. It's relatable, the images are gorgeous, and you may not even realize it's a full 2-minutes long. 
What's the takeaway? A blockbuster product deserves a blockbuster budget – the graphics and CGI for the ad were worth it. It offers consistent branding, a relatable concept (the athletes are just like us), and the ROI presumably paid off, as the film grossed $1 billion worldwide to become the third-highest-grossing film of 2022.
Virgin Media –  Be the Fastest 
Featuring Usain Bolt, an eight-time Olympic gold medalist, broke a world record in 2009. He ran 100 meters in 9.58 seconds, and Virgin Media – a brand that wants you to know about its lightning-bolt fast internet speeds – tells the viewer how fast that really is. 
What's the takeaway? The right creative idea can make all the difference. While Virgin Media and high-speed internet might not be the first brand and product combination you think of when you think of the Olympics – you think of brands like Nike and Under Armour, right? – but if the right creative idea ties your brand to the spirit of the Olympics, go for it! 
Team Up with TEGNA for Your Olympic Campaign
Brands connected and showcased during the Olympics have historically seen significant ROI and elevated their brands to new heights. It's an invaluable and unique opportunity to connect directly, meaningfully, and emotionally with their existing and prospective customers. Brands looking to align with Olympic content that showcases unity, triumph, and victory, can join Team TEGNA in the ultimate game-changing experience that captivates millions of viewers and maximizes brand reach.